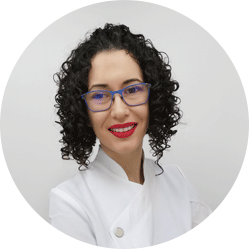 Eva Grifols
Eva Grífols has been aesthetically technician since 2000. In 2003 she opened with her mother also aestheticist, one of the first aesthetics centers in Calafell, since then she has not stopped forming both in manual massage techniques and in everything related to The world of aesthetics. It is difficult to choose which service is the favorite, but without a doubt where it enjoys it, it is with facial treatments and depilations with a depilatory technique inherited from its mother who has made that almost forty years have shaved several generations of faithful clients who know that in front of everything the quality of the products used for it will always be enhanced.
Eva Grífols, has also participated in several conferences held at the sector fairs, in addition, has a great presence in social networks with the award -winning Facebook group the esthetician temple, an exclusive group for aesthetics professionals and with her Instagram aesthetic zone , being also a meeting point for aestheticists.
The choice of Eva Grífols
Starpil's choice is very simple, for the quality of its waxes. There are no brands with the same quality, texture, elasticity and variety of Starpil waxes both in Roll On and hot wax system. Pre and post depilatory cosmetics marks a before and after in the hair removal process. With Starpil, a simple hair removal is given to give a plus to the hair treatment getting the client to appreciate the difference by being shaved with Starpil waxes.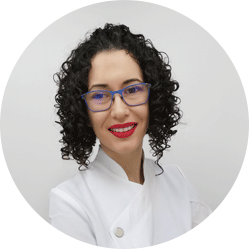 Eva Grífols, Center d'Estítica
Carrer de Sant Pere, 39, 43820 Calafell, Tarragona
Become Maystar Ambassador