Why use an exfoliant?
May 10, 2022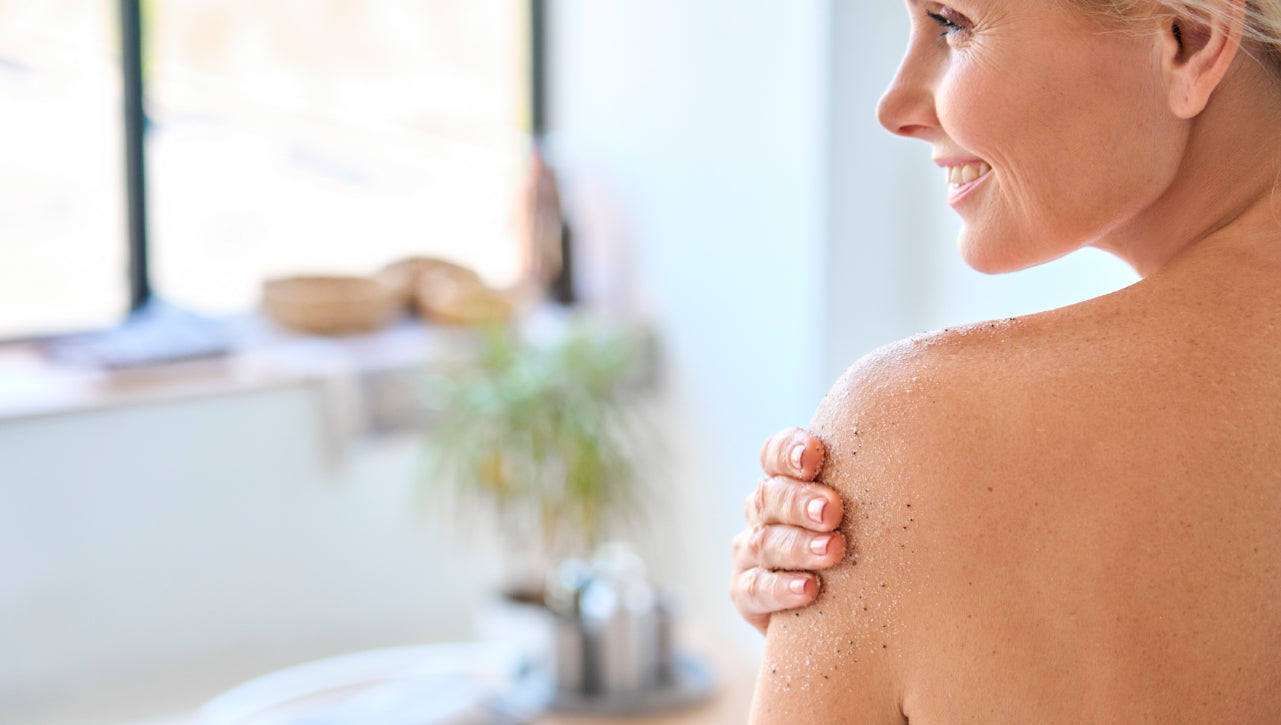 The answer is very simple, especially at this time of the year when we all want to get brown and uniform skin, but for this we must know how to prepare it before sun exposure, it is the key to getting a healthy and lasting tan.
As we know the skin cells are constantly renew exfoliating
From our Maystar laboratory, we propose the Body exfoliant Energy of the Essential Body line, a mechanical exfoliant with pumice and jojoba that will help us remove dead cells, activating cell renewal. Leaving the skin soft and permeable for the absorption of the assets of the subsequent treatment we apply.
It is important to perform the exfoliation twice a week, after the shower, insisting on areas such as knees, elbows ... always perform it ascending, starting with the feet up, it is not necessary to do it with force or with a lot of pressure, since the particle itself will remove dead cells, impurities ... leaving the skin completely clean.
Once we have worked, we will remove it with meticulously warm water without leaving any adhered particle. For the bravest I propose to remove it with cold water, starting with the area farther from the heart, right foot and climbing little by little, in this way we will activate the microcirculation and oxygenate the tissues.
Another keys to maintaining beautiful skin is hydration, which we will perform after the exfoliation ritual.
We will apply by a soft and ascending massage the emulsion ESENTIAL BODY BODY MOYBRED.
The body hydrating emulsion of Esuntial Body has a rich formulation in vegetable oils where we highlight the rose and argan, with great regenerating, nutrient and moisturizing power thanks to its essential fatty acids.
The skin will be smooth, bright and hydrated, ready to receive sun exposure more homogeneously getting a beautiful tan.
Remember that when we exfoliate, we remove dead cells from the most superficial layers, therefore, we are not withdrawing the tan, we only help cell renewal, leaving the skin more silky and hydrated, incorporate it into your weekly ritual and enjoy the well -being that he offers you.
Ángela Tejedera
Cosmetologist-dietista