Refreshing cosmetics for a very hot summer
May 20, 2022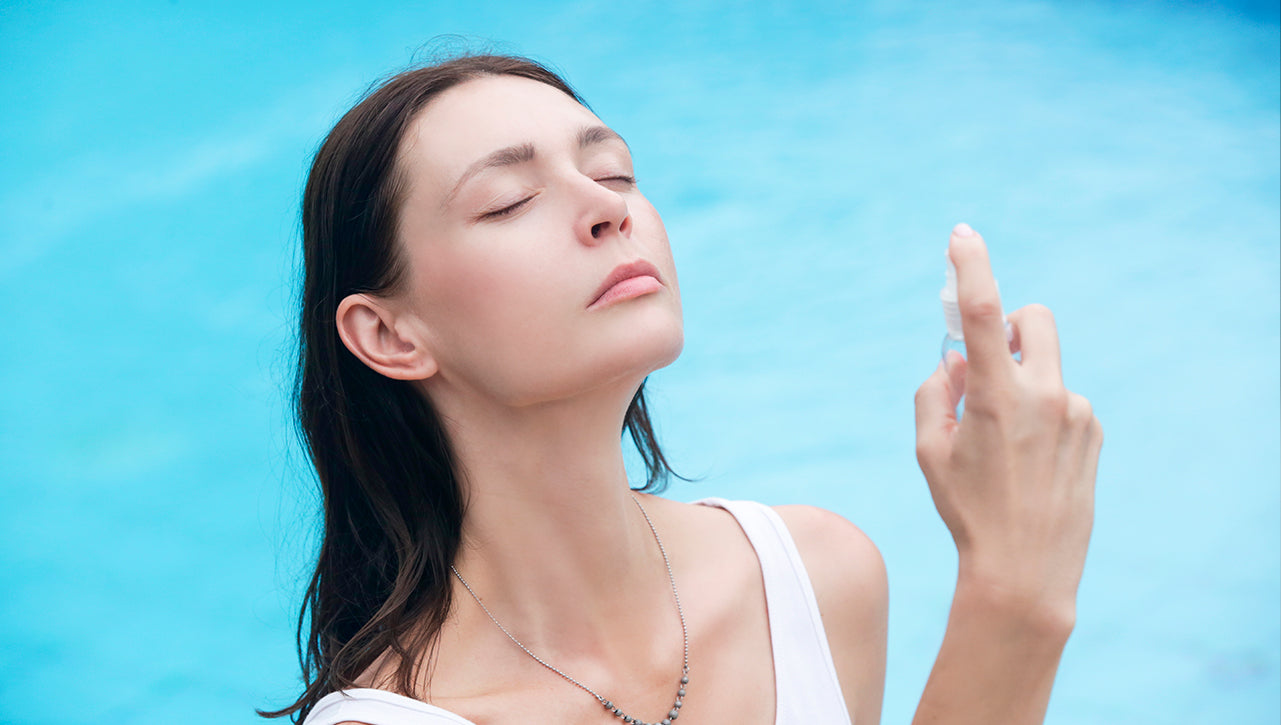 We are already noticing the temperature rise, and we are aware that it will continue to rise in the coming months, but, Do you know how heat affects your skin?
The heat entails an important loss of water that is present in our skin immediately, a feeling of tank, dryness, even more exaggerated manifestations such as irritation. Also with the heat a vasodilation of the blood vessels and very sensitive skins are created with effects such as couperose or telengentasias can be more aggravated.
How should I take care of my skin in the hottest months?
We must start taking care of what we eat and what we drink. It is essential to have a good hydration, based on water, cold infusions ... and through fruits and vegetables that will provide us with a water level elevated to our body, in addition to ideal vitamins to help us neutralize the oxidative damage of the sun.
Always within a balanced and light diet corresponding to the activity we exercise each.
Even if we are on vacation, we must not forget to clean the skin day and night to remove cell waste and remains of sweat, keeping healthy skin.
One of the star products of summer is the mist, that vaporization of drops that fall into your skin as a blessing in the most high heat moments.
If we talk about Essetial Oxygen Mist Maystar, we talk about something more than a mist since it goes beyond the benefit of the skin, providing an oxygenating, moisturizing stimulus that helps to refresh, calm and lower their own stress.
Ideal to use it in your cleaning and night clean Facial after leaving the sea to re -apply the sunscreen, and will even help us fix the makeup.
Your aroma will not leave you indifferent, when you apply it, close your eyes, breathe deeply being aware of how its drops fall into your skin and enjoy it.
If we talk about hydration rituals, at this time of heat, the skin will appreciate very moisturizing and refreshing light textures, that help you increase the water level while refreshing and calm the feeling of suffocation.
In our line Hydrovect O2, you can find two types of moisturizer according to the specific needs you have. Suitable for all types of skin, male and female, skins with sensitivity, redness, sebaceous hypersecretion, dryness ...
If on the one hand you are a person who does not carry the heat well, which in summer has a hard time putting on a cosmetic, your safe bet is Essential Oxygen Ice Cream, an ice cream and vigorizing that will help you decongest, hydrate and energize your skin.
If on the other hand, you love heat but sometimes it is stressful, choose Essential oxygen anti stress, an oxygenating hydration that will help activate microcirculation.
Both a cream and the other we can complement it with the serum of the same line Essential Oxygen Repair Gel, a serum with very easy absorption gel texture that thanks to its concentration we will reach the most internal layers of the skin.
And a secret, leave a hole in your fridge to save cosmetics on these high temperature dates, you will add sensations of well -being in your ritual.
Good summer
Ángela Tejedera
Cosmetologist/dietitian