May the sun not turn off your smile
September 25, 2023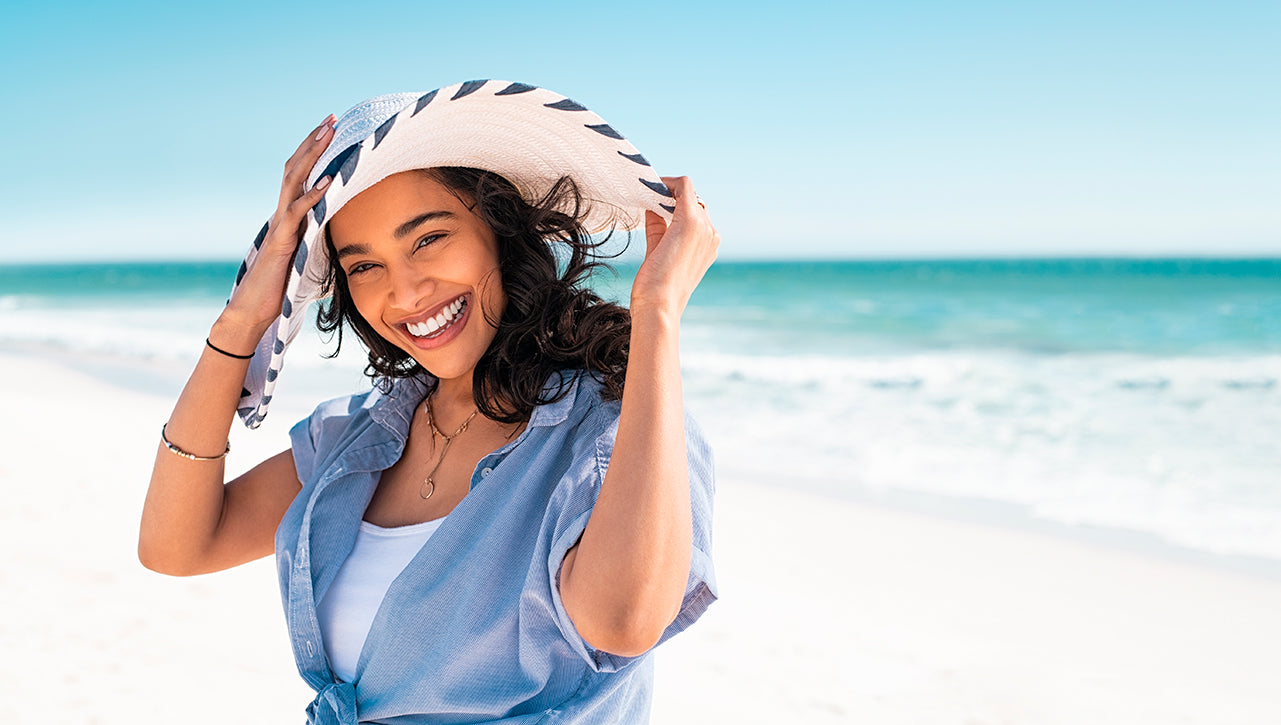 We spend half a year waiting for summer and the other half waiting for temperatures to cool. Finding a middle point is increasingly difficult and in the extremes we live in we do not find well-being.
In this time of so much heat, we must ally ourselves with the star King.
How to do it?
change our diet and incorporate seasonal vegetables and fruits that help us consume vitamins and water.
Likewise, do not forget about the intake of water, whether in cold infusions, cold vegetable creams such as the well-known one made with leeks or carrots, as well as a cool gazpacho, natural fruit juices...
Avoid heavy meals and take advantage of our Mediterranean diet.
When sunbathing, avoid peak hours.
To benefit from the vitamin D and the stimulating benefits of the sun, 15 minutes of exposure is enough. A morning walk is a good way to reap the benefits and avoid heat waves and unwanted effects.
Whenever we go out into the street, don't forget protect the skin with hats, glasses... and the application of a sun protection cream, at Maystar you can find a facial and body line of SPF 50 Sun Supreme daily protection that will help us protect and hydrate the skin, as well as a solar line of Sun facial treatment Supreme Care Treatment for the most demanding skin, where at the same time we protect ourselves from ultraviolet radiation, we prevent premature aging of the skin.
A way of refresh our skin In the summer it is to carry in our bag or backpack a cosmetic gem such as our Oxygen Mist, we find it in the Hydrovect O2 line, a very oxygenating and moisturizing facial and body mist with a wonderful immediate soothing and refreshing action. Every time you feel the stress on your skin, apply it and let it dry. Its stimulating effect will not leave you indifferent.
Enjoy the benefits that the season offers us and avoid the harmful effects, thus achieving general well-being in all climatic seasons.
Angela Tejedera
Cosmetologist/dietitian