Beauty Exilir: Serum
January 14, 2022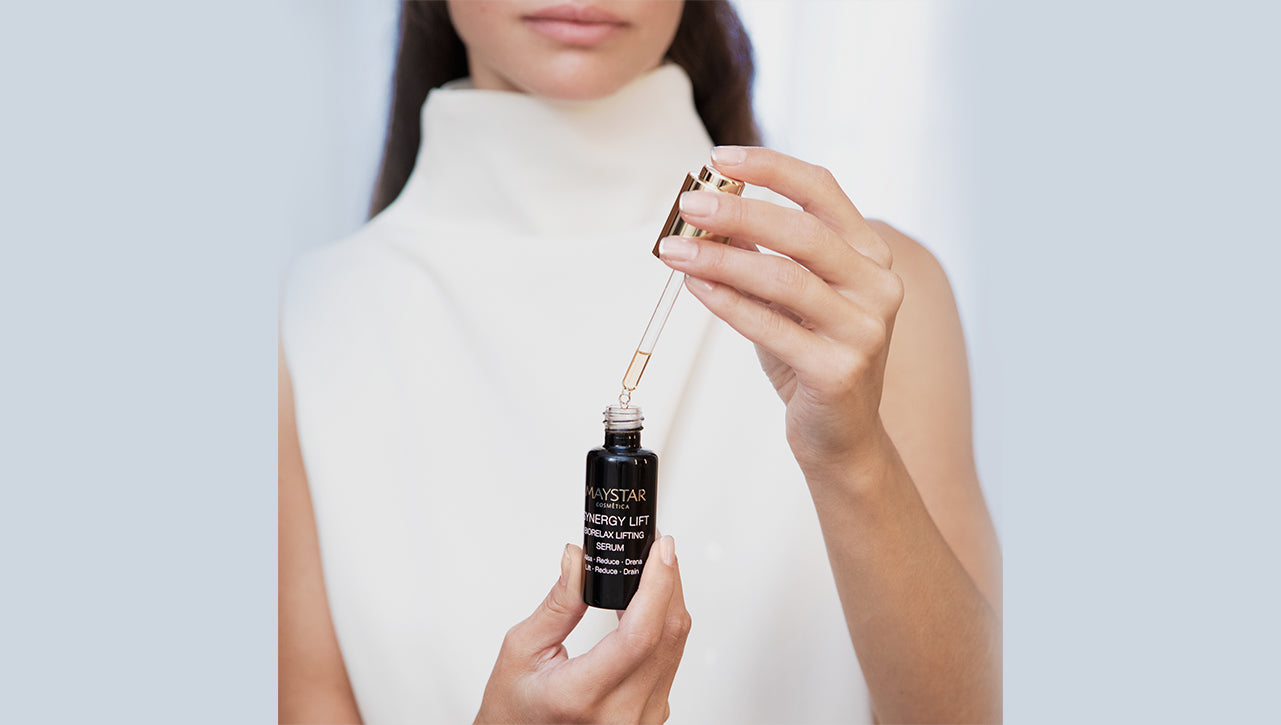 Face serums are fast-acting concentrates. They're immediately absorbed and produce deep skin repair. They're ideal as a make-up primer, and we've got a wide- range for you:
• Cellular Expression Vitamin C Illuminating Serum.
Excellent for boosting skin luminosity.
• Hydrovect Essential Oxygen Repair Gel. Unisex product recommended for young or oily skin, skin prone to redness and for summer use.
• CaviarTherapyFirmingSerum.Producesoutstanding results on 40+ skin. Unisex product — remember, we all need to take good care of our skin.
• Synergy Lift Biorelax Lifting Serum. Applying it every night has a cumulative effect and will noticeably improve skin quality.
• Optimal Renewal Anti-Ageing Serum. Produces powerful results on mature, sensitive and make-up intolerant skin. Contains epidermal growth factors.