What are the best facial serums to achieve a lifting effect?
July 07, 2022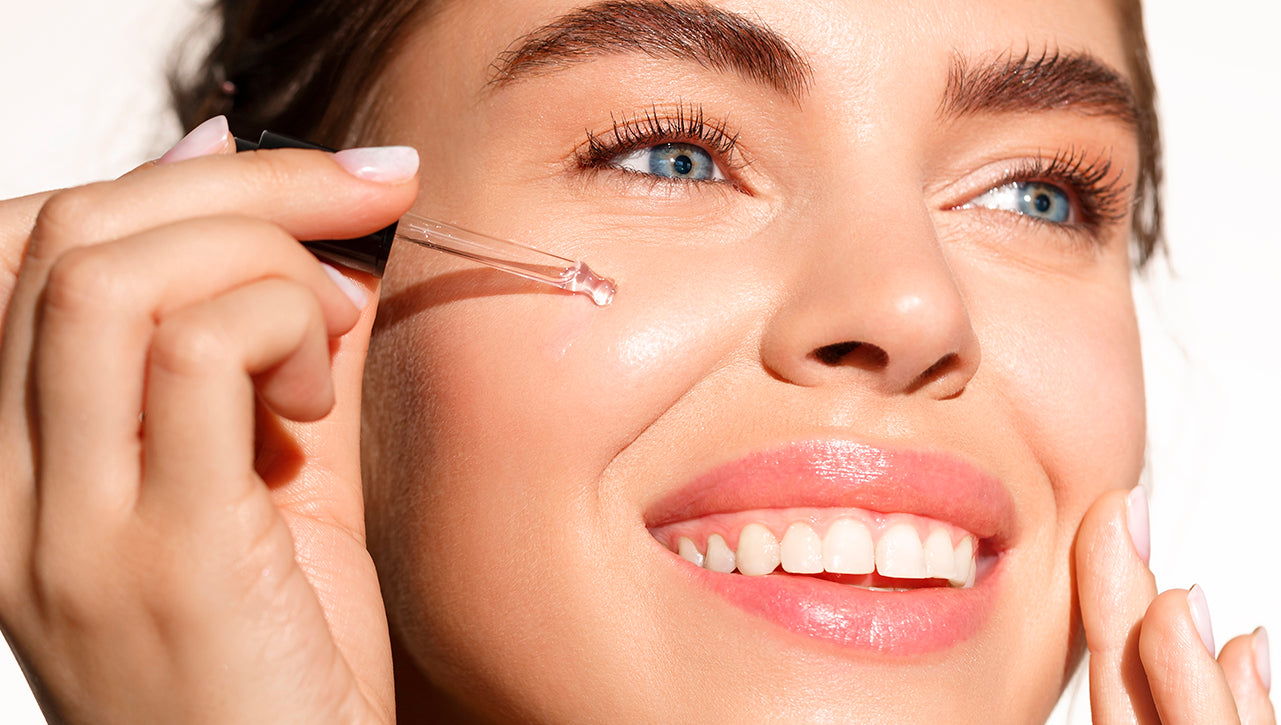 That the sun does not wrinkle your skin, it is one of the phrases that you have been able to hear the most.
And it is true, since the continuous exposure to the ultraviolets type A and B, is wreaking havoc throughout the year.
Being exposed to more free radicals, we are accelerating the cellular oxidation process, which translates into more flaccidity, more marked wrinkles, less hydration….
If you have lowered your guard in these months, and notice your skin more aged and asking for help, we will look for solutions to recover the health and beauty of the skin.
We will have to opt for intensive treatments, our trusted professional will analyze the skin and make the best diagnosis to customize the treatment that your skin most requires, as well as the daily maintenance ritual at home.
We must not forget sun protection, it is one of our most powerful weapons when helping us protect our skin, not only from possible anomalies, but also of premature aging.
In our day to day we must include a sun protection cream before going out, not only if we are going to the beach, swimming pools, mountain ...
After our treatment ritual, we must apply the protective cream; In Maystar you can choose the one that best suits your needs within the Sun Supreme Line.
But what intensive treatments should we add to our ritual to get a lifting without surgery?
We must choose formulas that help us increase the water level, which make us a support, thus avoiding the sagging that has caused a prolonged exposure to the sun; We should increase the defensive capacity of the skin through asset concentrates that help us perform all physiological functions correctly.
In Maystar we have a limited editing chest, Synergy Lift Absolute, that you should not miss, since it gives us all the extras that the skin needs, when it has been exposed to so many exposomes and presents sagging. A solution to get an immediate and lasting lifting.
In it, we find two master formulas, on the one hand, Synergy Lift Absolute, an exquisite serum with a patented technology.
Its formula is rich in tripids that give a neuro modulator effect, as we see how the muscle is relaxed and the expression lines are appealed, achieving a cosmetic "botox" effect. At the same time, it has microdrenant assets, which help us eliminate the retention of liquids and lipids, managing to redraw the oval.
In addition, we add the stem cells of plant origin, thus achieving an intense regeneration of the skin. The perfect cocktail to cover all the needs of our skin.
And a second specific product for those areas where the wrinkle has already been manifested, a geloid texture roll-on the different assets contained in its formulation manages to hydrate and fill the wrinkle. We can use it in those most marked wrinkles, either in the lip contour, eyes ...
Another way to intensify our rituals is including before our daily cream or serum, a concentrate of assets to enhance treatment. You already know our Starboost line, where you can find specific concentrates according to the need you present, if the tests you want to repeat, since in your skin you will see the change quickly.
A advice to enjoy your daily ritual, is that in those minutes you have your candle with your favorite aroma, put the song that at that time you want to listen and enjoy the well -being that creates you care for oneself.
Angela Tejedera
Cosmetologist/dietitian