How to know the body cream that I need?
March 01, 2023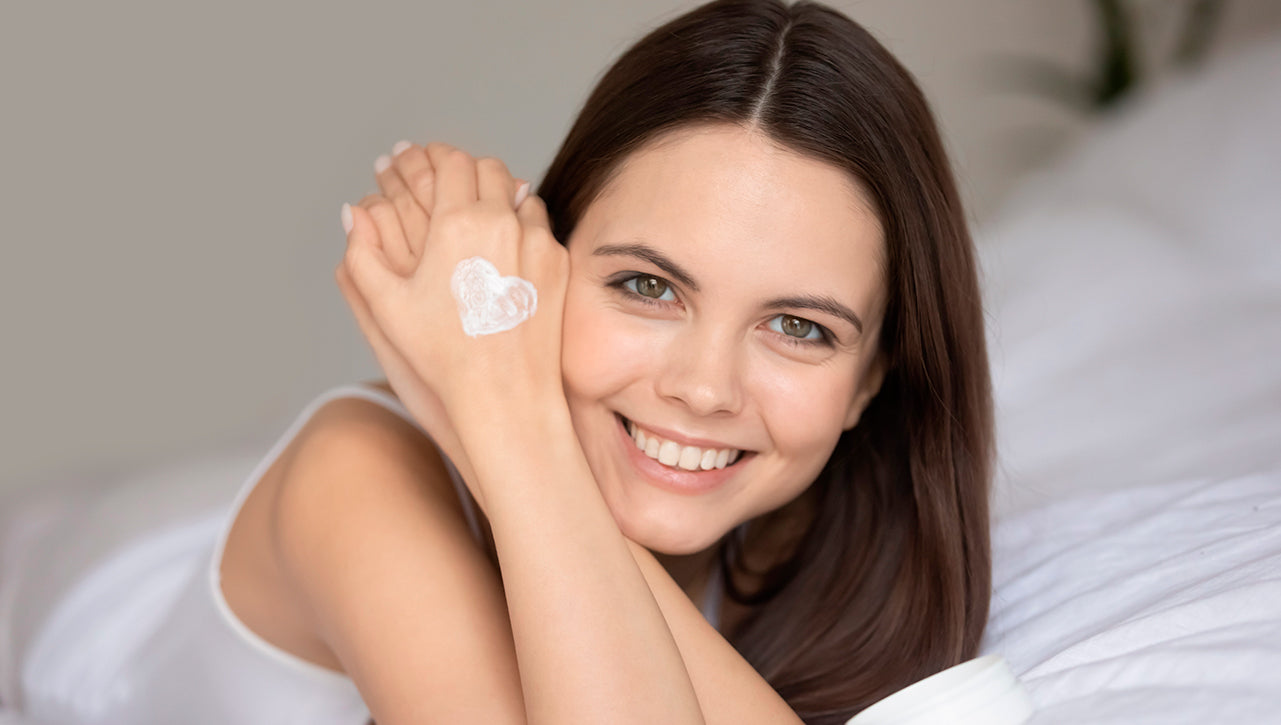 Without realizing we arrive at March, the good weather is approaching and the time to go with less clothes is just around the corner.
We want to wear hydrated, healthy and beautiful skin, but sometimes we do not know what our skin needs.
Knowing the needs of the skin of our legs, arms, abdomen ... we will be closer to knowing what the cream we need to get good results.
Solutions for different skin needs:
1. Dry or Dehydrated Pie
If your skin is dry or dehydrated, we need a cream that gave us an increase in the water level, the best option to use daily is Silk Comfort body emulsion that we find it in the Sensory Nature line.
Silk Comfort is a refreshing emulsion with moisturizing power that increases the water level thanks to the association of its hydronutritive and enzymatic active ingredients of natural origin, managing to compensate for the loss of water from the skin.
2. Clean
If your problem is the localized fat, we will enhance your diet and your specific exercises with a reducing body cream.
We will massage this cream daily with deep maneuvers to total absorption.
Sensory Nature Intensive Reductive Cream, It is indicated for rebel areas, where fat, arms, thighs, buttocks and abdomen are deposited.
The synergy of its active ingredients, algae and reducing agents, helps us to reduce the accumulation of fat while it helps us drain liquids and toxins. It is a cream with an effective reducing effect of body volume.
3. Flacidity
If your skin has sagging, or you are in a weight loss diet process, in which weight is lost, volume ... your skin will be resentful and present sagging.
In order to avoid it, in addition to increasing protein intake in our daily diet, we can help us with the body's body modeling body and breasts Sensory Nature line.
A refreshing cream that falls easily on the skin, leaving it soft and velvety. It is formulated with powerful assets that provide turgidity and smoothly to the tissues progressively and prolonged. Indispensable for reaffirming treatments.
Stretch marks
If your skin has pink stretch marks, you are still in time to avoid tissue breakage. To be able to prevent them, nothing better than daily after the shower, apply the Preventive antiestrías cream of the Sensory Nature line.
The double action cream, both preventive and repairing, has as its protagonist in its formula the powerful pink mosqueta oil. Great regenerator, antioxidant, nutritious and repairing, thanks to its composition rich in essential fatty acids and vitamins will be the perfect and effective solution.
Analyze your skin to know what the specific need is, if you are not very clear, visit your beauty center that will analyze you and give the different solutions to get healthy and beautiful skin.
Angela TejederaCosmetologist/dietitian