How to take care of the skin from 60.
October 02, 2022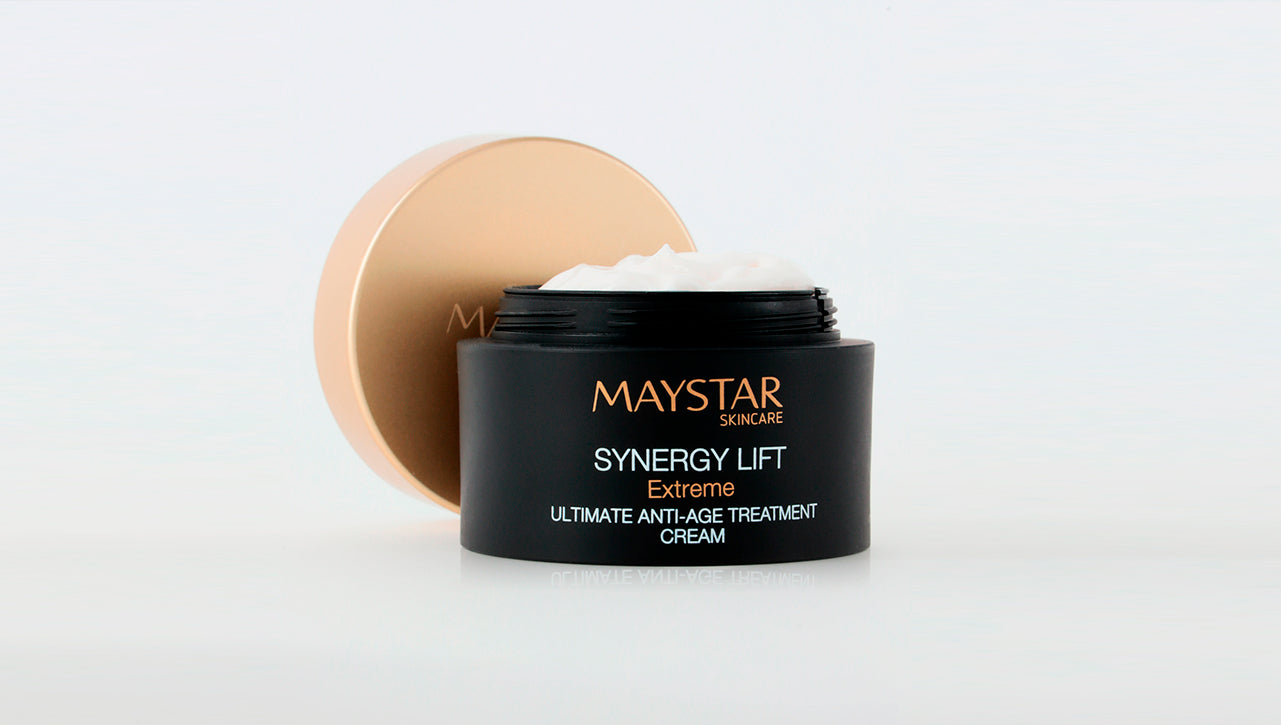 Although we do not like to talk about ages but of needs, there are different factors that cause specific care to be determined from completing the sixty years.
It is true that genetics plays a fundamental role that is determined in each person.
As we know the general physiological processes are slowing down, therefore, we must deal with specific products, that help us intensify and enhance our daily treatments.
Hygiene and daily hydration is an aspect that we cannot neglect and that we cannot skip so that the entire subsequent product works us. As well as not forget to exfoliate the skin, since with age it tends to swell.
The features harden, a high percentage of elasticity is lost, and the luminosity is lost while the spots are enhanced.
In order to facilitate rituals and care at home, from Maystar we make it easy.
Synergy Lift Extreme Ultimate Anti-Age Treatment Cream, the first specific line to meet the needs of skins over 60 years. A master formula based on pearl dust, a cell regenerator, which prevents premature aging while uniforming the tone and returns the luminosity to the skin. As well as different peptide complexes that help us to reaffirm the skin while avoiding cellular oxidation, and hydrolyzed wheat protein helps us redensify and give turgence to the skin.
A last generation composition, which makes this treatment one of the essentials for skin care from sixty.
After the correct cleaning of the skin, it is advisable to apply the cream with deep massages in a rise. Do not forget the importance in the way of applying the product, since it will help us to stimulate the area, achieving a greater absorption of the formula and thus obtain better results.
Do not forget that care begins from the inside, a good diet rich in antioxidants and vitamins, will make your skin healthier. Increase water hydration, tisanas, broths ...
Avoid a sedentary life and increase good thoughts will make you better, happier and manifest in your skin.
Angela Tejedera
Cosmetologist/dietitian