Champagne and caviar
October 04, 2022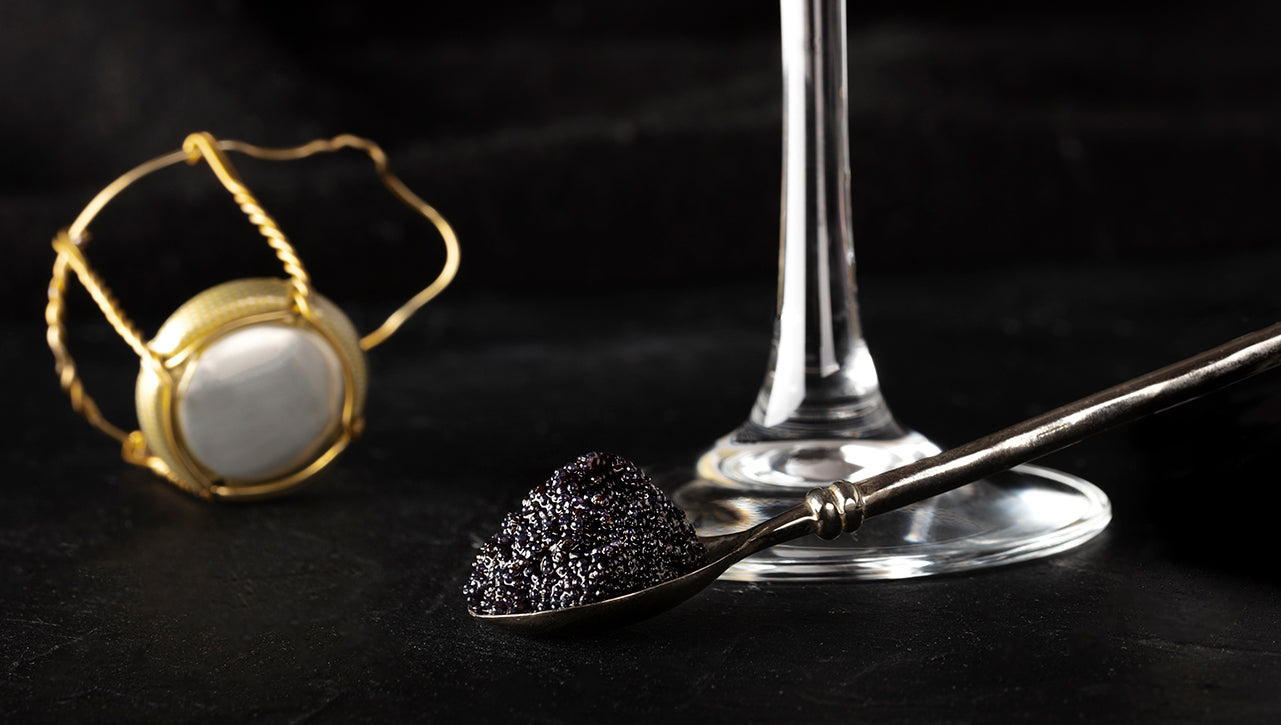 Its benefits are infinite. Greek women already knew and Roman who made masks with wine to improve the appearance of their skin. With the champagne we take a step further.
Delay your aging thanks to its antioxidant properties.

Stimulates collagen and elastin due to its high content of vitamins C and E.

Revitalizes the cycle of our cells by increasing the generation of hyaluronic acid, hydrating and softening the face.

Of course, in moderation. Because your eyes will also shine ... If you take it with a pinch of caviar, the taste will be maximum. A whim from time to time is necessary to be happy. And feel upload.

Lengthens the whim using our anti-aging line with Maystar Slincare caviar extract.

Discover the best saved secret of the sea: the immense regenerative power of the caviar extract. Of silky textures, repair, nourishes and revitalizes the complexion, providing elasticity and firmness for that you can wear a luxury skin.

• Great regenerating power.
• Nourishes and moisturizes the skin intensively.
• Reaffirms and reinforces the natural protection of the skin. • Provides well -being and comfort.