5 tips to take care of your skin in summer
June 14, 2022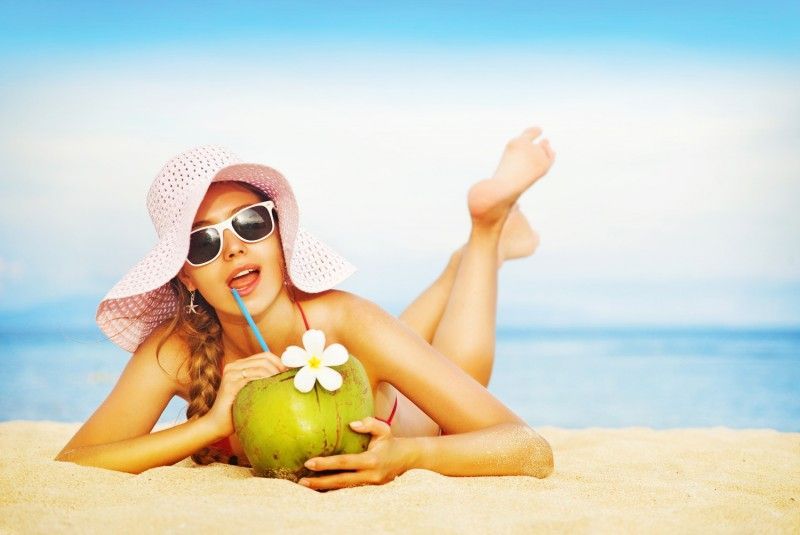 The skin should be taken care of more attention during the summer months. The sun, salt and chlorine are great aggressors of their water balance and can weaken it. For this reason, it is necessary to maintain a
daily care routine
to protect the skin and maintain its healthy appearance.
How can you take care of the complexion?
Cleaning: The skin of the face must be cleaned twice daily (Tomorrow and night) with a cleaning milk to remove excess makeup, sebum and other impurities. A tonic should then be applied to favor the toning and refreshing effect of the skin. You can use ours Toning Handle Emulsion of the Sensitive Line, a soft lotion that eliminates the remains of makeup and impurities without altering sensitive skins. For the body you must resort to cleaners without soap so as not to weaken the skin. Hydration and nutrition: The second step is to hydrate the skin with serums and creams with a large load of antioxidants, such as the products of our line Cellular Expression Vitamin C. For the body you can use the Argan oil, a natural antioxidant that regenerates and restructuring the epidermis helping to prevent skin aging. Solar protection: The third essential step is to protect from the sun using the appropriate products, such as Sun Supreme Care. It is important to repeat the application of the product every at least 2 hours.
After sunbathing, the skin needs to recover with products that help counteract external aggressions. Creams and serums rich in hyaluronic acid, elastin, soy and vitamins should be used and a nutritional oil can also be used, such as Rosehip, to help regenerate the skin. Diet and hydration: The last step is to take care of the skin from the inside. Must be drink a lot of water to keep it hydrated and ingest fruits, vegetables, whole grains and high quality lean proteins to help maintain an optimal internal balance. It is important to eliminate processed foods, sugary drinks and pastries from diet. And you, are you still a daily routine? We are waiting for you in the comments;)