That summer does not havoc on your skin
June 15, 2023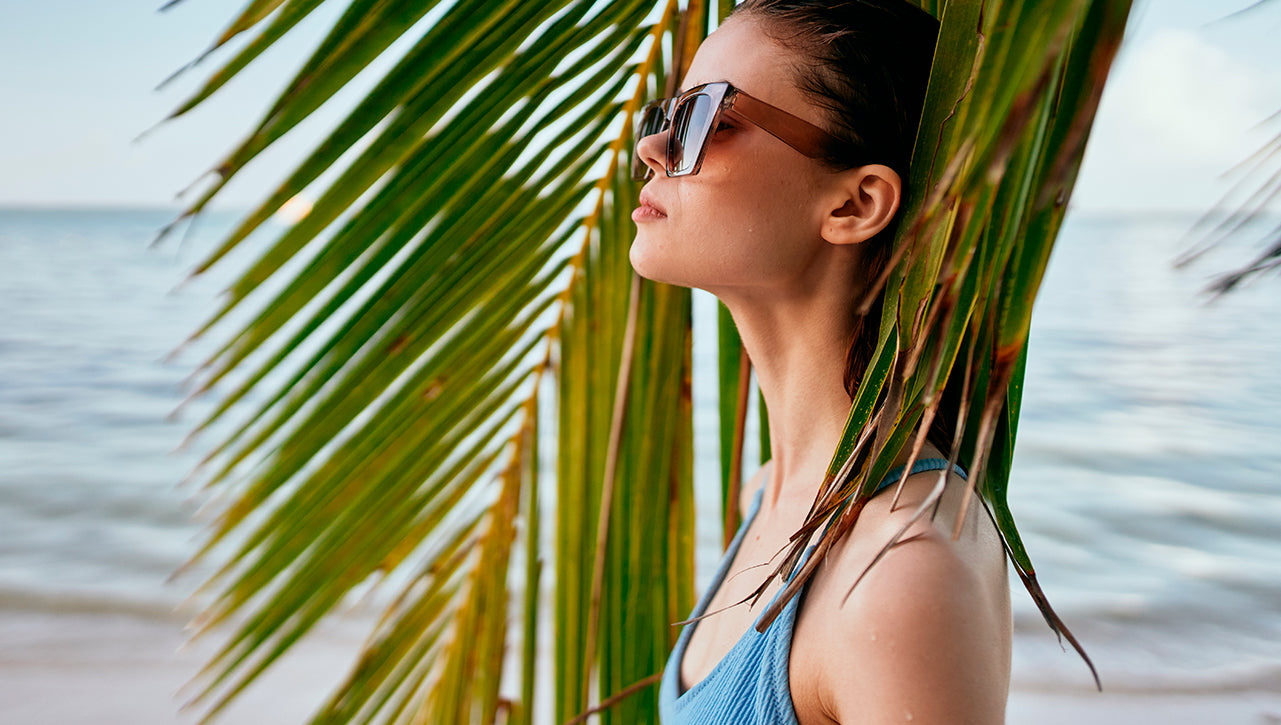 We are in one of our favorite stations, where the star king stimulates us the production of endorphins. Thus recovering from both physical and psychic spring asthenia, since they help us lower the level of anxiety generating general well -being counteracting with that level of adrenaline that generates stress.
For something it is known as the happiness hormone.
The sea baths, walks at sunset, a schedule time more outings, since sunlight accompanies us more hours giving us the feeling of longer days to this we add good weather and motivation is assured.
But we must keep the good of the season and know the least positive to avoid it and to prevent side effects.
We are all aware of the cell damage that can cause ultraviolets, causing us serious problems and pathologies.
Knowing it, we will avoid peak hours to sunbathe, from 12 to 16 hours.
And when we do, we will do it correctly, protecting ourselves with hats or caps, while with sunglasses.
And as supposed we will not forget sun protection.
So that sun protection really works for us we have to use it well.
From Maystar we advise to prepare the skin days before with an exfoliant, so that it is uniform and well hydrated.
Every day we expose ourselves or not to the sun, we will use sun protection SUN SUPREME SPF PHASE 50 DAILY PROTECTION, a sunscreen that acts against the ultraviolets type A and type B. It is a cream suitable for all skin types, even for the little ones in the house.
If at the same time we want to act with an anti-aging treatment, you can find the Sun Supreme Care Treatment line. A line formulated with a natural antihistamine free of parabens that acts by calming and relieving possible itching in the most sensitive, dry or irritated skins. In it we will find two treatment creams, SUN SUPREME SPF 30, with a fluid texture and very easy absorption, which will provide us with high hydration, protection and help us avoid premature aging thanks to its phytosterols, tannins and flavonoids.
And a second, Sun Supreme Spf 50, a protective facial cream, repairing with a touch of color that adapts to any tone. To get the right tone, we must apply it in hydrated skin, and little in little in each area until you get the desired tone.
And of course not forget about body protection, for this Maystar has formulated SUN SUPREME BODY SPF 50, a bodily protector in the form of highly moisturizing emulsion, highlighting that it is water resistant. Of course, do not forget to repeat the necessary applications if we are more than an hour exposed to the sun.
Make your ally of the sun and enjoy its benefits.
Good summer
Angela Tejedera
Cosmetologist/dietitian