Why and when to use a tonic?
July 13, 2022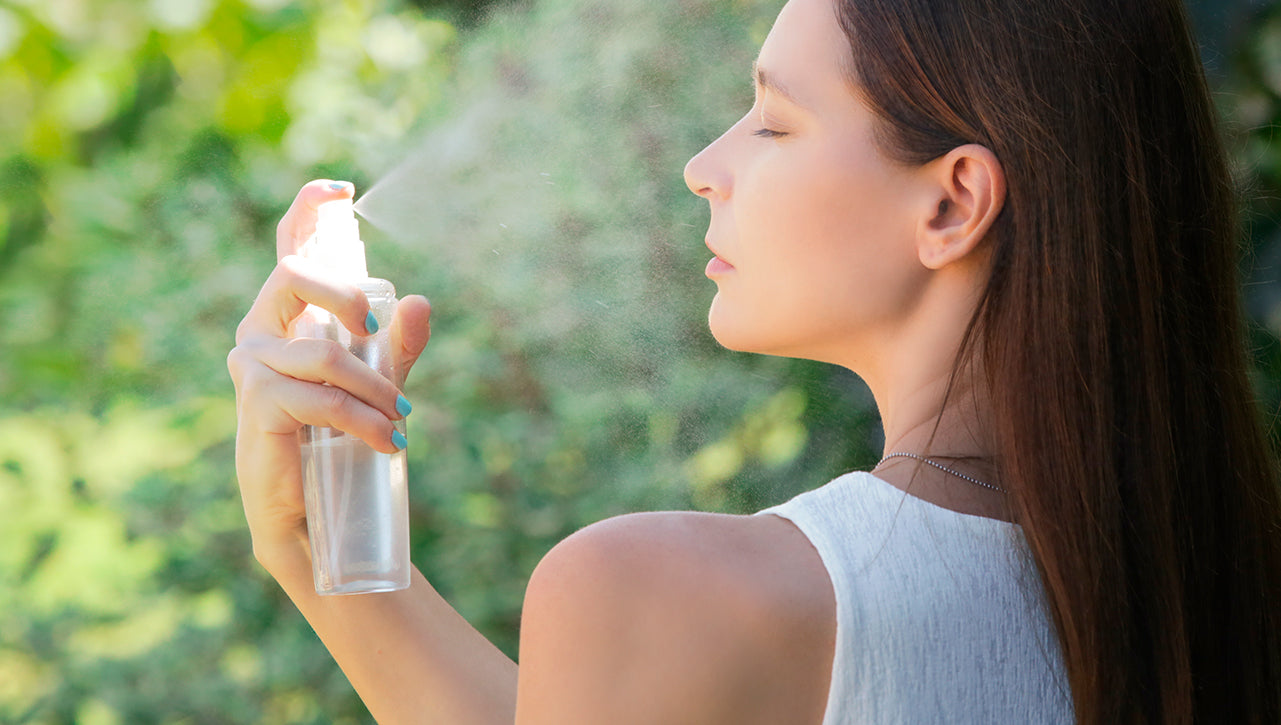 The tonic, that cosmetic product that complements our hygiene ritual and that sometimes becomes the great forgotten.
Well, we are going to give him the prominence he deserves and to give him all the versatility, so that you can take advantage of all the benefits offered by this product.
Depending on the type of skin we have, it will be necessary to choose one type of tonic or another.
Reading the incis becomes essential to know that we are applying to the skin.
In general, we could define it as the product that is applied after the cleaning of the skin, to help us extract possible impurities that have not been correctly removed, as well as the remains of the cleaning product we have used. We know that the function of the tonic is to balance the pH of the skin, avoiding the imbalance of the hydrolypid mantle and leaving the skin prepared to receive the subsequent treatment.
What tonic should I use?
Well, depending on the needs of your skin, from Maystar We recommend the following:
If your skin is sensitive, it presents redness and is easily irritated with any product or exposome, we recommend the Thermal toning water From our sensitive line, a soft thermal water lotion, bacteriologically pure, which in addition to balanceing the pH will help us to calm down the most sensitive skins.
On the other hand, if your skin is mixed or fat, prone to acne, we recommend you The clarifying tonic lotion of the Oil Balance line. Here you will find a more astringent and mattifying solution with thermal water, to balancing the sebaceous gland and avoid bacterial proliferations, thanks to its formula rich in rosemary and lavender water.
If your need is to hydrate, refresh and oxygenate avoiding daily stress, suitable for all skin types, we recommend you Essential Oxygen Mist. A facial and body mist with an intense, oxygenating and refreshing moisturizing action; Thanks to the active ingredients of its formulation, among which we highlight the plankton extract and the Antarctic Durvillae algae, we will achieve an immediate stimulating effect.
But not only can we use these tonic lotions after the daily hygiene ritual, we can incorporate them at any time of the day we need a break, to disconnect, refresh after a suffocation, on the beach, to fix the makeup ...
And if you put it in the fridge, we will still enhance that vasoconstriction, helping oxygenate, refresh and give a gift to the skin.
Get the maximum benefit to our hot springs and include in your day to day that moment of relaxation, of disconnection and well -being that these wonders of nature give us.
Ángela Tejedera
Cosmetologist/dietitian.