Enjoy the 'non-vacation'.
July 13, 2023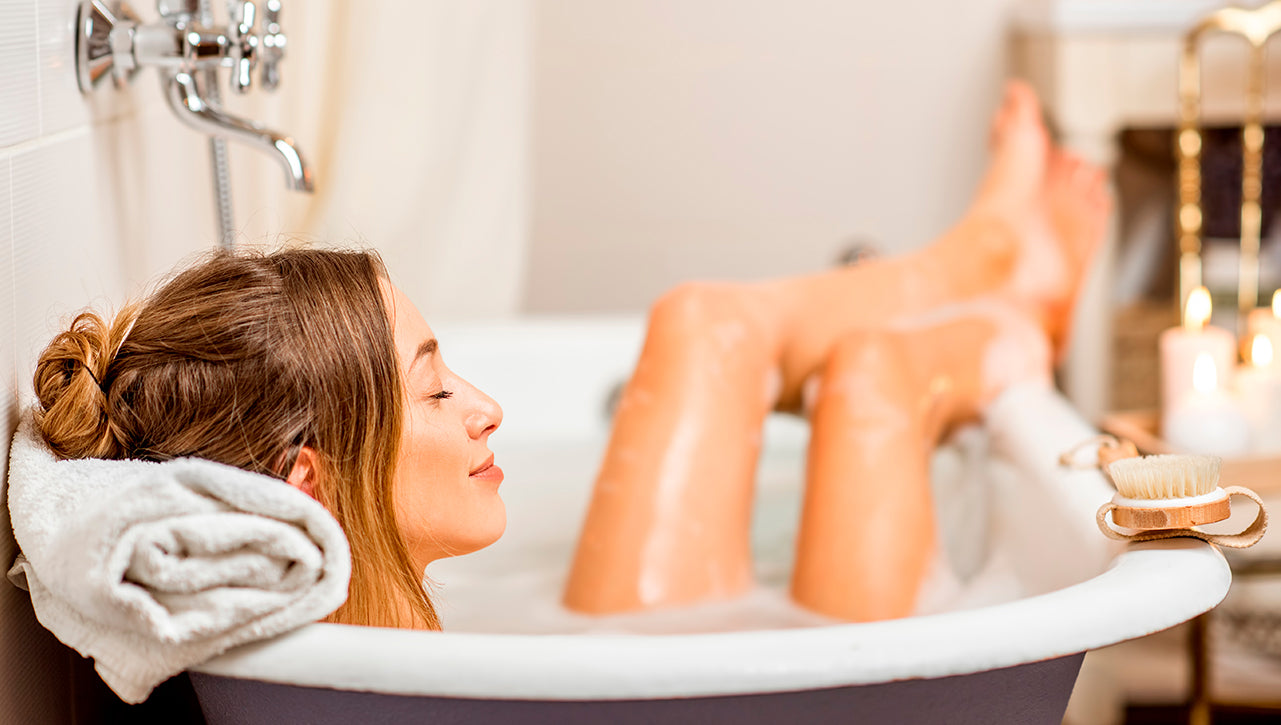 Enjoy the "non-vacation" months.
We are in the midst of hot months, and it feels like everything requires double the effort to accomplish, especially when we come across colleagues who are going on vacation while your days off are still a long way off or have passed recently but you can barely remember them, as we often say.
So let's become allies of the season and make the most of it.
Let's prepare our "non-vacation" ritual:
After preparing our bath in a wellness and relaxation room, with our favorite candle, that music that helps you disconnect and relax, and a tray of cherries or your preferred seasonal fruit and your favorite infusion, or why not, your favorite glass of wine.
Take a low-temperature shower, as cold as you can handle, always starting from the farthest part from the heart, meaning we will begin by pouring cold water from the right foot to the rest of the body. With moistened skin, perform a gentle exfoliation. Maystar recommends the energizing body scrub with pumice stone from the Essential line. Apply it in circular motions on our legs, thighs, buttocks, arms... and rinse off with water at a temperature you can tolerate.
After stepping out of the shower, exfoliate your face using the Essential line's vit C scrub. With clean skin, gently massage in upward circular motions, helping remove dead cells and leaving the skin smooth and more receptive to the absorption of the next step.
Next, apply the illuminating mousse mask from Maystar's Cellular Expression vitamin C line, enjoying its smooth texture and wonderful scent.
With the mask on, prepare a bath by adding coarse salt that you previously mixed with a few drops of mandarin and ylang-ylang essential oil. Once the mixture is ready, pour it into the water. Take this moment to enjoy the music or the silence, the energy of the candle, your moment of solitude and well-being. The bath should not exceed 15 minutes.
After getting out of the bath, apply the Essential line's moisturizing body emulsion, rich in essential fatty acids from Rosa Mosqueta and Argan vegetable oil.
Remove the remaining mask and give yourself a massage using the anti-aging serum and facial cream from the Essential line.

From this point, you have many options. After your relaxation, immerse yourself in a good book, take a walk in the cool night, prepare a healthy dinner...
Whatever you choose, may it always bring you happiness, and may the moments always add up despite the conditions that life presents us. Have a great summer.
Angela Tejedera
Cosmetologist/Nutritionist