Epidermal growth factors
October 06, 2021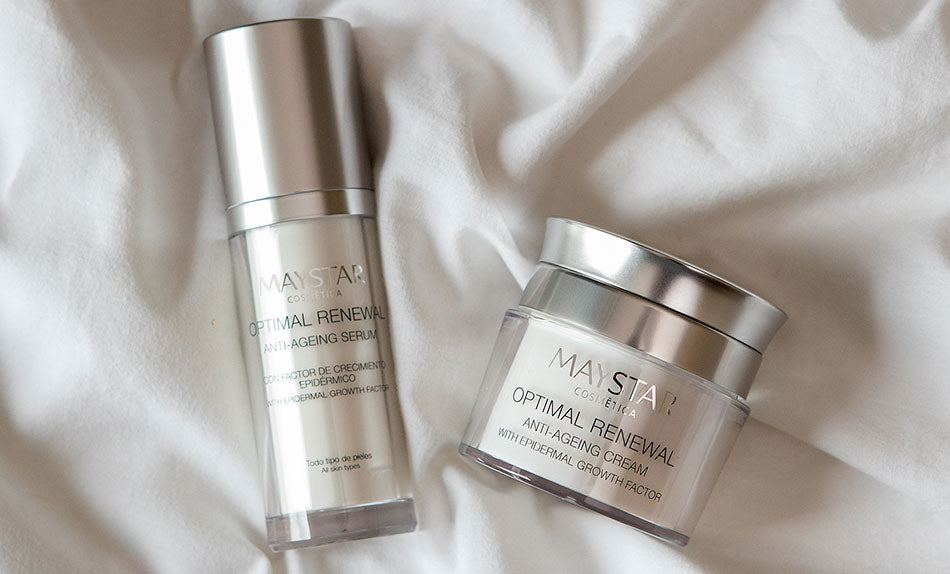 The epidermal growth factors are a set of proteins present in the platelets of our blood
and play a role
fundamental in regeneration processes
and repair of tissues, as they trigger biological effects on the skin. One of the trends of which very few are privileged. And Maystar Skincare is a pioneer once more. We present our Top Range:
Optimal Renewal.
Revolutionary and novel cosmetic treatment
that provides a spectacular anti-aging effect because it regenerates the skin and rejuvenates it from within. Its exclusive formula contains three types of epidermal growth factors (FCE) that favor collagen synthesis, improve hydration and skin resistance and, in addition, increase its density.
Your benefits are:
• Improve hydration
• Increase skin density
• Great reaffirming effect
• Great regenerative power
• Retrieve dry and cracked skin
• Minimize wrinkles
• Visible anti-aging effect.