Sun Supreme Beauty Ritual
Operation beautiful and healthy body. With Natural Cork Toiletry Bag as a GIFT.
| | |
| --- | --- |
| Format | Airless / Tube |
| Quantity | 50ml / 200ml |
| Texture | Fluid cream / Emulsion |
| Skin type | All skin types |
Natural Ingredients
Detoxify your skin
Paraben free
Free of toxic substances
Cruelty Free
Packaging 100% reciclable
Sun Supreme Beauty Ritual: Hyaluronic Acid, Ultrahydrating Sugars, Balloon Vine Extract, Blackcurrant Seed Oil, Butterbur Extract, Karité Butter, Sunflower Oil, Tocopherol (Vitamin E)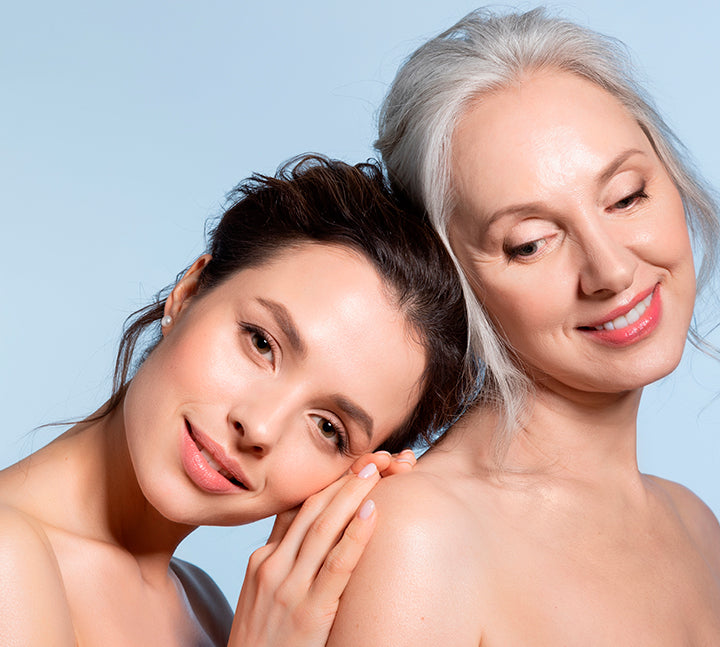 Protects al skin types
Ideal for
Sensitive skin
Ripe skins
Dry skin
Allpated and dehydrated skins
Skins with stains
Benefits
It contains vitamin E, antioxidant action and natural assets that repair damaged skin and prevent premature aging, providing a lasting protective barrier. Highly moisturizing thanks to its formulation with Hyaluronic Acid and Karité Manteca, it also incorporates a powerful natural antihistamine free of parabens that acts as calming, protecting and smoothing the skin.
Repair
Anti-agency
Protects
Nutre and moisturizes intensively
Solar protection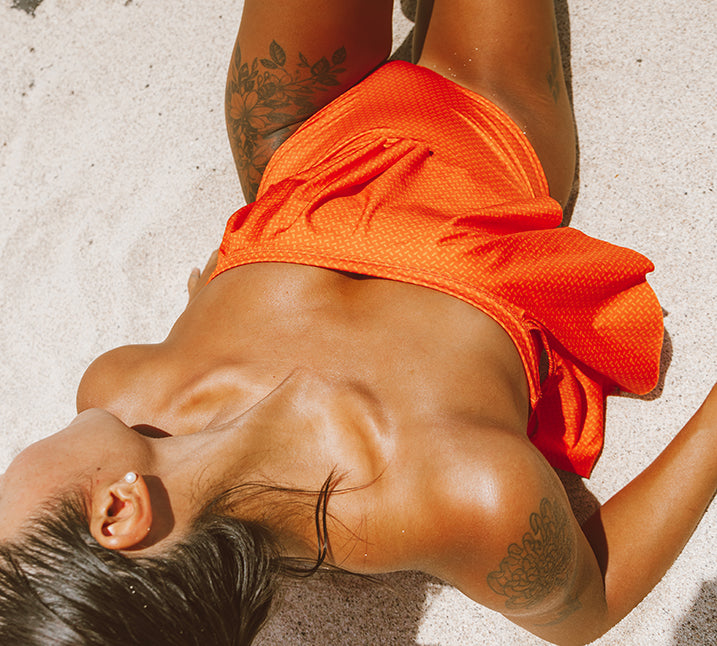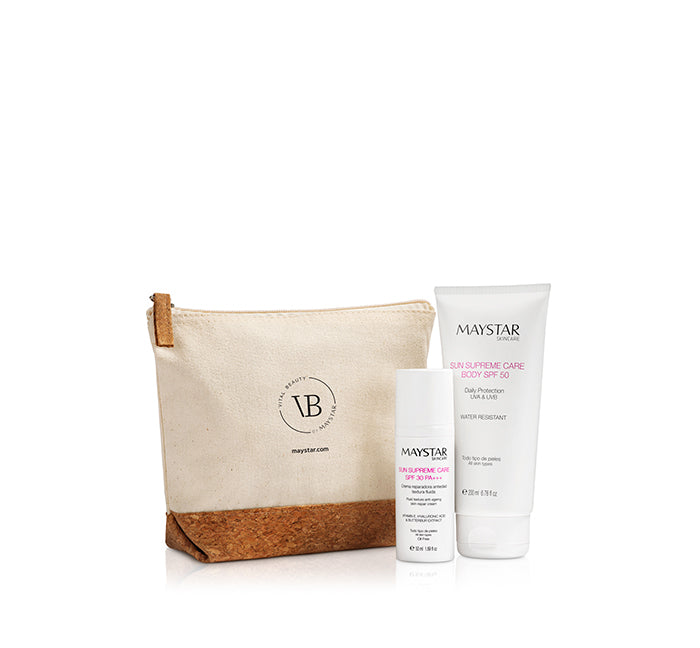 Ritual elements
Sun Supreme SPF 30 PA+++
Repairing anti-aging facial cream fluid texture and easy absorption, optimal for daily protection (UVA and UVB). Provides a protective barrierlasting effect. Highly moisturizing.
Sun Supreme Body SPF 50 Daily Protection
Body sunscreen against radiation UVA and UVB cations. indicated emulsion for all skin types. high power of hydration. Waterproof.
Toiletry bag Natural Cork as a GIFT
Toiletry bag in cork combination natural and raw cotton. with closureMatching cork zipper and puller. Measurements: 21.5 x 16 x 5 cm.